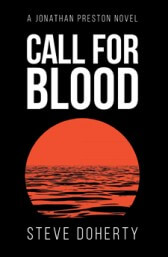 Call for Blood – Autographed Paperback Book
November 4, 2015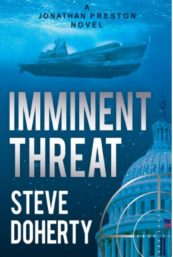 Imminent Threat – Autographed Paperback Book
February 22, 2019
Gold Dominion – Autographed Paperback Book
$19.34
World War II has finally ended, but for Jonathan Preston—the US Army's most successful covert operative—a new mission is just beginning. To aid US Army intelligence in its post–World War II transition, Preston travels to Mukden, China, to take custody of scientists and technicians involved in a clandestine Japanese biochemical research program known as Unit 731. There, he discovers an even bigger secret—the Japanese stole and hid thousands of tons of gold, precious gems, and antiquities from invaded Asian countries during the war.
Although initial reports claimed the gold was in Japan, Preston learns from a surrendered Japanese general that most of it was sent to the Philippines for safekeeping. Preston and his team race to Luzon and soon discover the spoils have been scattered across multiple countries. But they're not the only operatives eager to possess the stolen gold and other valuables. A slew of dangerous thugs, corrupt politicians, and ruthless underground organizations are also on the hunt.
With deadly Russian, Filipino, and Japanese forces also in pursuit, the Americans race to uncover numerous sites where the plunder has been hidden. Dangerous battles and firefights ensue, but it is Asami Nakada—a lethal female Japanese assassin—who poses the greatest threat. As the target of her revenge, Preston and his agents must claim the gold before Nakada and her underground Japanese crime organization obtain it to fund their sinister plans.
Gold Dominion is available for Kindle at this link. https://www.amazon.com/Gold-%3EDominion-Jonathan-Preston-Novel/dp/1983683132/ref=sr_1_3?ie=UTF8&qid=1519664325&sr=8-3&keywords=gold+dominion&dpID=51e8CuKoQGL&preST=_SY344_BO1,204,203,200_QL70_&dpSrc=srch
USA Deliveries Only
Compare