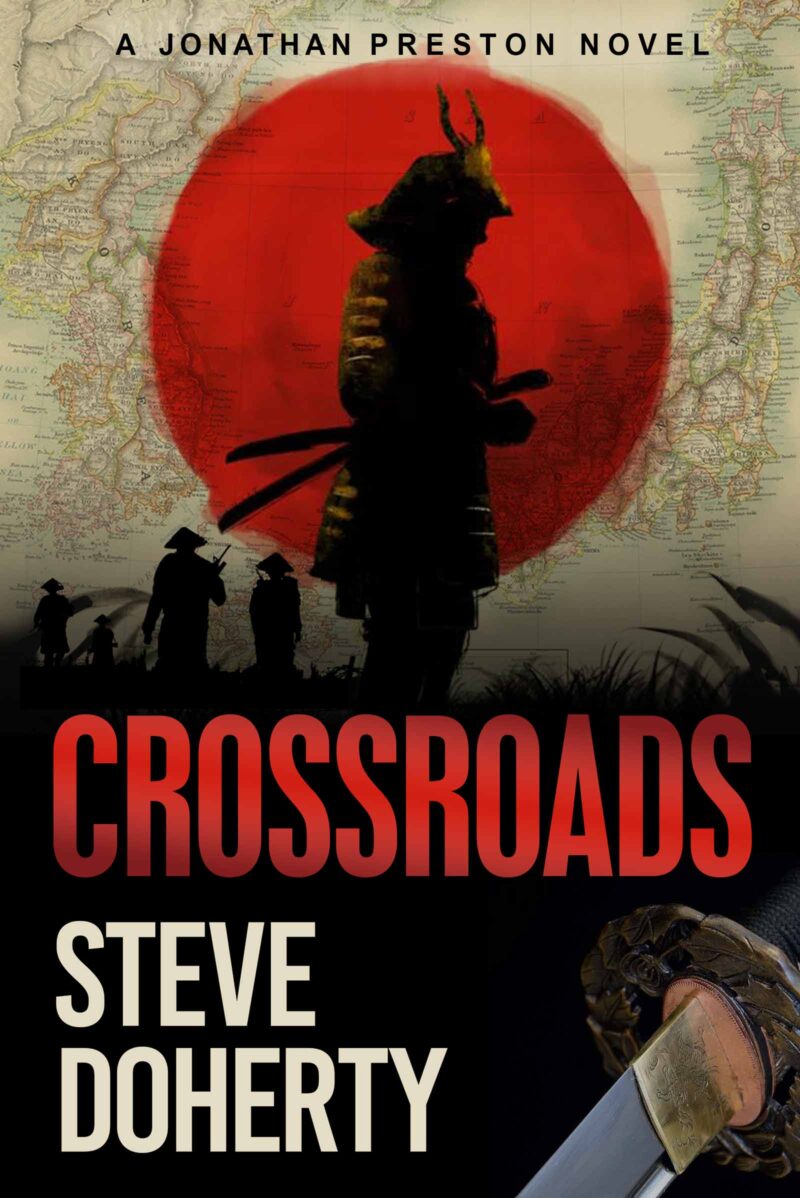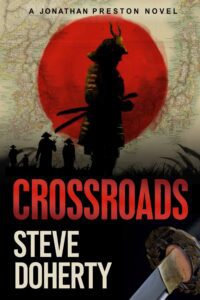 CROSSROADS
World War Two is over—but not for Jonathan Preston!
A year after a failed attempt by a rogue Japanese general to strike the United States with a deadly biological weapon, Jonathan Preston and his team of U.S. Army counterintelligence agents are being stalked by a Japanese assassin. Preston must lead his team of American agents into Japan to take down the man responsible—Uchito Tsukuda, a former Japanese army intelligence czar, turned organized crime chieftain.
Tsukuda discovers that Jonathan Preston has recovered an ancient and sacred Japanese samurai sword that he believes will give him unimaginable power in Japan. As the former Japanese general moves to expand his criminal organization, he sells his services to the Chinese Communists by transporting guns and munitions into North Korea. When Tsukuda's efforts are exposed publically, he plots to kill Preston and recover the sacred sword—making confrontation with U.S. intelligence agents inevitable.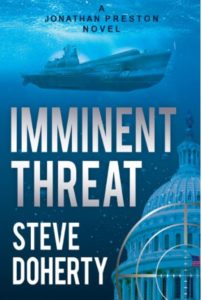 IMMINENT THREAT
World War Two is over—but not for Jonathan Preston!
World War II has finally ended, but for Jonathan Preston—the US Army's most successful covert operative—a new mission is just beginning. The US Navy and Preston and his team of intelligence agents race against time to stop two rogue Japanese submarines from attacking the US mainland with a biological weapon capable of inflicting unimaginable casualties.
While the US Navy frantically attempts to find and destroy the submarines, Preston and his team rush to tracking down Japanese agents positioned to take possession of the biological agent when the subs arrive off the US east coast. Preston's nemesis, the deadly Japanese intelligence assassin, Asami Nakada, however, has other plans as she successfully evades US operatives and moves to attack Washington DC, Baltimore, and Philadelphia from the land, while the sub's bombers attack New York City.
There is no lack of action as Asami Nakada seeks revenge against Preston and his team of agents who are responsible for the deaths of her three sisters. The action heats up when Nakada's revenge becomes focused on Preston's pregnant wife, Camille Dupont, and Preston is forced to battle one-on-one with Japan's foremost assassin and expert in Kung Fu.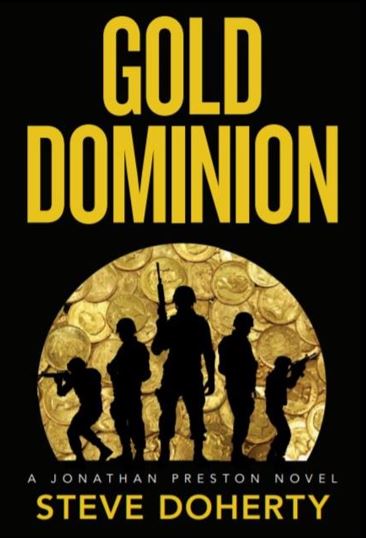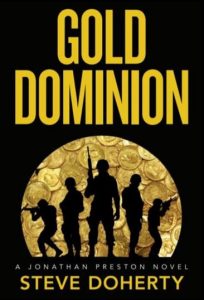 GOLD DOMINION
World War II has finally ended, but for Jonathan Preston—the US Army's most successful covert operative—a new mission is just beginning. Preston must lead a team of American intelligence agents to find several hundred thousand tons of gold, precious gems, and antiquities that were plundered from invaded Asian countries by the Japanese during the war. Although initial reports claimed the gold was in Japan, Preston learns from a surrendered Japanese general officer that it was sent to the Philippines for safekeeping.
Preston and his team race to Luzon and soon discover the spoils have been scattered across multiple countries. But they're not the only operatives eager to possess the stolen gold and other valuables. A slew of dangerous thugs, corrupt politicians, and ruthless underground organizations are also on the hunt.
Among them is Japanese assassin Asami Nakada, who wants revenge against Preston's team after they took out her own band of female assassins during a mission in India six months prior. It's imperative that Preston and his American operatives recover the gold first. If it falls into Russian, Filipino, or Japanese control, deadly forces may rise again to cause even greater destruction.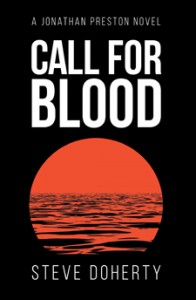 CALL FOR BLOOD
In 1945, United States Army Counterintelligence Agent Jonathan Preston leads his King Cobra team, a group of determined Allied agents, through deadly jungle landscape and behind Japanese lines, parachuting into enemy territory, and dodging Japanese patrols.
Agent Preston doesn't back down from even the deadliest missions and follows orders to lead a team of Allied operatives deep behind enemy lines in Southeast Asia to take on the Imperial Japanese Army's Unit 731 — a frightening biological and chemical weapons component of the Japanese military responsible for the deaths of untold Allied prisoners of war.
After the King Cobra team succeeds in raiding Japanese prisoner-of-war camps and freeing hundreds of Allied soldiers, Preston and his colleagues must also evade a team of elite Japanese assassins hell-bent on their demise.
Call for Blood explores the little-known crimes and atrocities committed by the Imperial Japanese Army's Unit 731 and gives readers a front row seat for one of the most fascinating dramas of World War Two.
A gripping story of good versus evil set in a dramatic theater of war, Call for Blood will leave you clamoring for more from author Steve Doherty.
OPERATION KING COBRA
A tidal wave of terror sweeps southern Asia after the Japanese capture Hong Kong and Singapore. When the U.S Army Chief of Staff implements Operation King Cobra and sends the highly trained and swarthy special missions agent, Jonathan Preston, into Asia, things begin to turn around. After Preston teams up with two British Special Operations Executive agents, Miles Murphy and Henri Morreau, the trio wreaks havoc on Japanese supply lines, foils sabotage and assassination attempts by Japanese agents, frees allied prisoners of war and begins shutting down the secret biological and chemical warfare programs of the Japanese Army's Unit 731. After nearly a year of solid success, the top Japanese hit team is now after the Cobra trio. When the two teams collide, there is only one outcome: death.
Based on historical fact and real life accounts, Operation King Cobra takes you on a journey through some of the toughest terrain in Asia; following secret agents through dense jungles, over steep mountains, through crocodile filled rivers and into exotic ports of call. You'll join some of the top secret missions that changed the course of the war in Asia and altered history. Be part of Operation King Cobra!